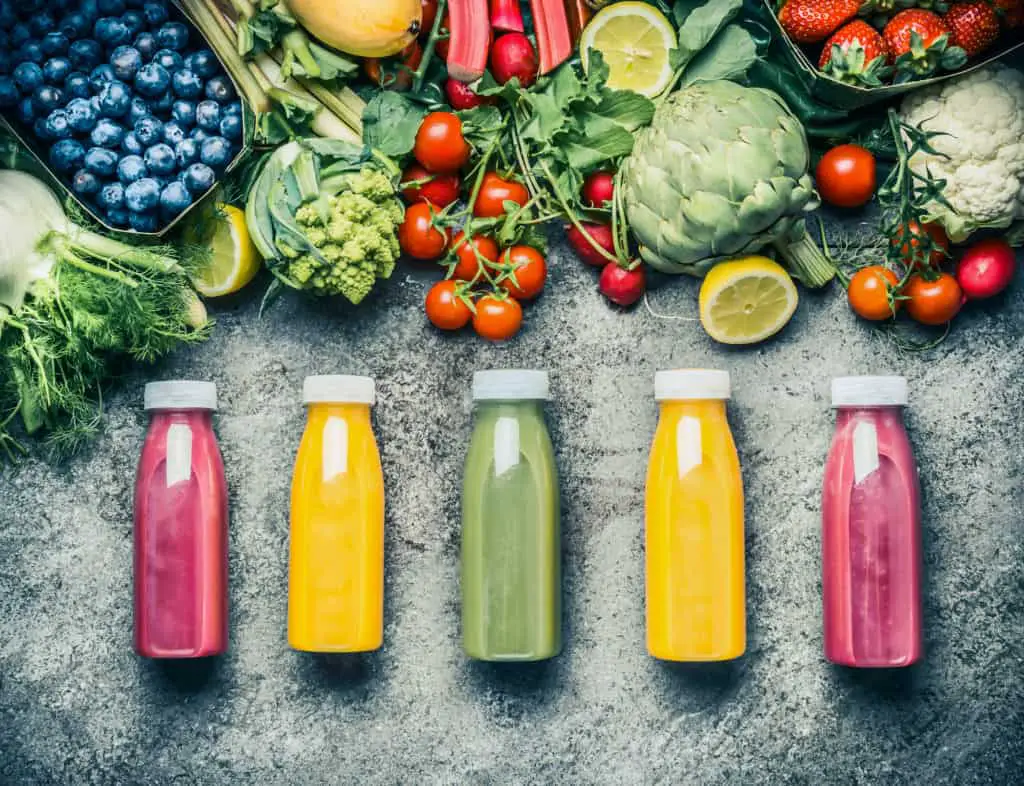 How long fresh juice will last is determined by the chosen storage method and the type of juicer used.  Juice that is produced from a centrifugal juicer can be stored for up to 24 hours if refrigerated.  Juice from a masticating or cold press juicer can be stored for up to 72 hours. 
Juice is best consumed as soon as it is produced for two reasons:
One of the main benefits of fresh juice are the active enzymes present, these enzymes are destroyed by heat and reduce overtime as juice is stored.
As fresh juiced is unpasteurized it does not prevent bacterial growth, therefore, overtime bacteria will grow in fresh juice to potentially dangerous levels if stored to long.
On the other hand, there are benefits to storing freshly made juice, the main one being the fact you can juice up to a few days' worth of juice at one time.  This makes sticking to a daily routine of drinking fresh juice much easier than pulling out the juicer everyday to make juice.
The benefit of storing juice is a huge part of meeting your goal of drinking fresh juice daily.  This article will breakdown all the ins and outs of juice storage to help you decide the best way to store your fresh juice.
Juice Storage Length by Type of Juicer
The first thing we need to discuss is the type of juicer you will be using, as no matter what type of storage method you use, there will be limits to length of juice storage based on the type of juicer used.
Storing Juice from a Centrifugal Juicer
Centrifugal juicers work by cutting produce with a flat blade at the bottom of the juicer and a rapidly spinning strainer that forces the juice to separate from the pulp.  Due to the speed and friction of this process, heat is generated which begins to oxidize or damage the juice immediately.  This process produces a juice with less enzymes and more oxidation, which means juice will be less nutrient dense and will have a shorter storage time. 
Juice from centrifugal juicers is best consumed immediately, but if stored properly in an airtight container inside the refrigerator it can last up to 24 hours.
Storing Juice from a Masticating Juicer
Masticating juicers work by crushing fruits and vegetables, it then separates the juice from the pulp in a slow manner by squeezing the juice and straining through a mesh screen.  A masticating juicer, sometimes referred to as a slow or cold-press juicer produces juice via a slow process that keeps heat build-up to a minimum.  These types of juicers produce a juice with a high amount of enzymes, nutritional value and limited oxidation, leaving a nutrient dense juice that can be stored for a longer time. 
Juice from masticating juicers can be stored between 48 hours and 72 hours.  Juice storage time will vary by storage method and brand of juicer, however, a masticating juicer will always allow for a longer storage time than a centrifugal juicer. 
Click here to see our review of the best masticating juicers on the market.
Juice Storage Length by Type of Juice
How long you can store a certain type of juice is going to be based on the type of juicer used along with the storage method you choose.  Some believe that adding citrus to your juice will extend the amount of time the juice remains stable; however, this study shows that there is no correlation between PH level of the juice and amount of time it takes for bacteria to grow in the juice.
Green Juice, Celery Juice, Carrot Juice, Apple Juice, and Ginger juice storage lengths are all going to be nearly the same, between 24-72hrs and will be based primarily on the type of juicer used and the storage method.
How to Store Fresh Juice from a Juicer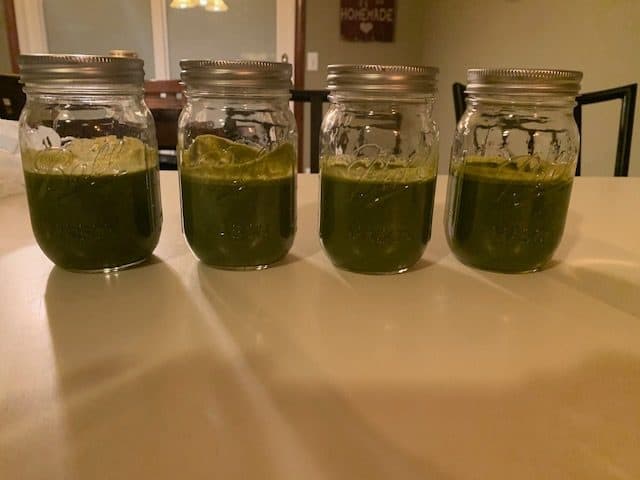 The best way to store fresh juice is to immediately place in an airtight container after juicing.  The airtight container should be tightly sealed, and juice should be filled to the top to limit the amount air left inside the juice container, this will help delay oxidation.  The sealed container should be immediately placed in the refrigerator. 
It is best to use single serve airtight containers so that when you open the container you are drinking the whole juice, rather than opening and closing multiple times.  Remember, the best juice storage results will be had when using a masticating or cold-press juicer.
The worst way to store fresh juice is in an open top container.  This will lead to immediate oxidation, even if refrigerated.  Placing in a sealed container that is not airtight is another way to increase how quickly your juice will turn bad.  Remember, that juice from a centrifugal juicer will not store as well as juice from a masticating juicer due to oxidation created by the centrifugal juicing process.
Juice Storage Container Options
When it comes to juice storage you have plenty of options, below I will cover a few of my favorite methods for storing fresh juice. 
If you are going to be storing your juice at home, it is particularly important to invest in an option for airtight storage.  It makes little sense to spend time, money and energy on juicing only for your juice to oxidize and loose it's nutritional value and possibly even worse, grow harmful bacteria.
Mason Jars for Juice Storage
Mason jars are a great solution for juice storage, this was my preferred method starting out, because I already had them!  Mason jars are great for at home storage, but when traveling with juice they can become heavy and obviously create quite the mess if broken. Do not remind me of when I broke a mason jar full of beet juice! 
Click here to view the Mason Jars that I use on Amazon, these are great as they are 16oz jars, ideal for single use.
Glass Bottles for Juice Storage
If you are feeling fancy or looking for a nice upgrade from your grandmother's mason jars, then check out glass juice storage bottles.  
This 6 pack of glass bottles is a great option.
BPA Free Plastic Juice Bottles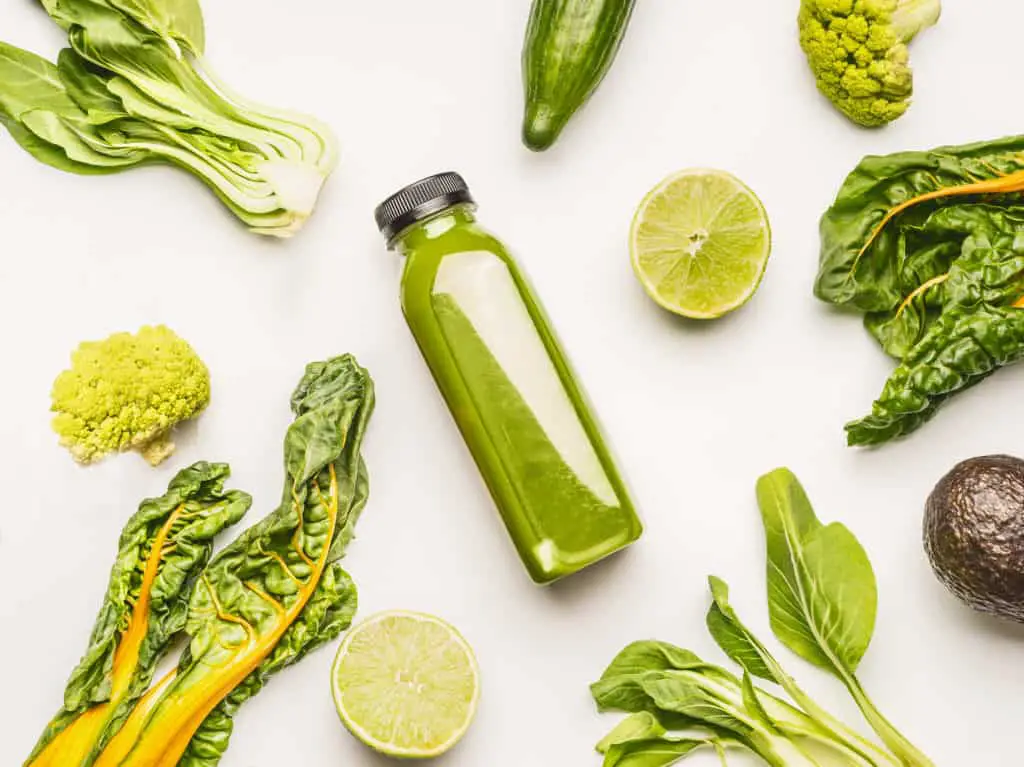 If you are looking for a grab and go option that you don't have to worry about dropping and breaking, then go for the plastic juice bottles. Just make sure you are getting BPA free bottles.
Check out these BPA free plastic bottles on Amazon.
The Bottom Line of Juice Storage
The bottom line when it comes to storing fresh juice is to be sure to invest in a high-quality juicer and good airtight containers, these two things will make all the difference in the quality and stability of your stored juice.  Storing juice will allow you to batch your juice making a couple times a week so you do not have to juice every single day and will make you daily juice intake much more achievable.  I hope this guide was helpful, leave a comment below on your favorite storage method.