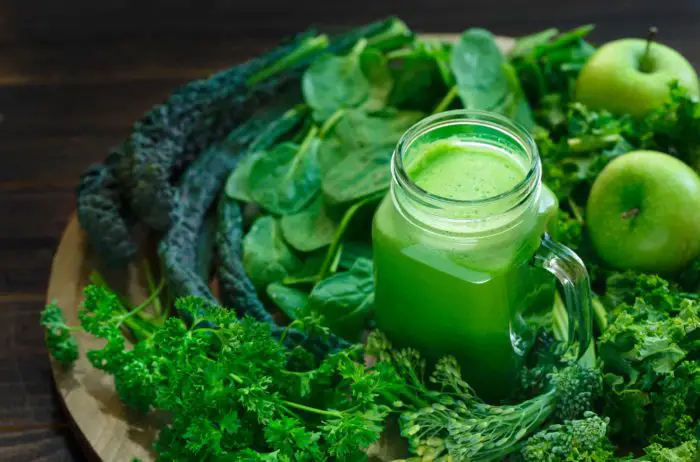 Model
Tribest Greenstar GSE-5000 Elite...
Omega NC900HDC Cold Press Juicer...
Juicers for Greens
Model
Tribest Greenstar GSE-5000 Elite...
Juicers for Greens
Model
Omega NC900HDC Cold Press Juicer...
Juicers for Greens
Last update on 2023-11-29 / Affiliate links / Images from Amazon Product Advertising API
Whether you're a juice addict or you're just starting on your juicing journey, one of the healthiest juice options is dark leafy greens. From spinach and kale to celery and cilantro, there is no end to healthy greens you can juice. Bok choy, parsley, lettuce, and broccoli can all be juiced; nothing is off-limits!
If you're looking for healthier options, easier weight loss, a boost of energy, or a way to improve your diet, juicing greens is the most efficient, tolerable way to add dark greens to your diet. Unfortunately, juicers can be pricey. You don't want to get just any old juicer; some don't work well with leafy vegetables.
Just as there are different types of knives, glasses, and baking trays, so too are there specifically purposed juicers. The right tool for the job makes all the difference. You need the correct type of juicer, and a quality one at that, to take on the world of leafy greens.
To avoid the frustration of trying to juice greens with the wrong instrument, find the best juicer for all your favorite greens, and finally be able to enjoy that ginger-kale smoothie you've been anticipating, look no further. Here are the best juicers for greens.
The Benefits of Juicing Greens
Everyone knows that dark leafy greens are good for you and are an essential part of a healthy and balanced diet, but that doesn't mean everyone likes eating them. If you struggle to eat enough dark greens, juicing may be the solution.
Eating dark greens provides your body with essential vitamins and minerals, like vitamins A, C, E, and K found in kale and spinach. Broccoli and bok choy are excellent sources of vitamin B. Another benefit of leafy greens is that they are high in fiber, potassium, magnesium, iron, and calcium, as well as carotenoids – a form of antitoxin that can help reduce the risk of certain cancers.
Dark green vegetables are also a beneficial way to avoid excessive calories, sodium, carbohydrates, and cholesterol making them ideal for weight loss and management. 
Eating leafy greens can not only help with weight loss and cancer prevention, but also lower the risk of heart disease, colon polyps, and birth defects. This is all thanks to their large supply of folate. Folate is a B vitamin that is necessary for DNA replication. It ensures that cells replicate and repair correctly.
There are so many benefits to leafy greens. It is important to get enough in your diet. People who don't eat enough of them are usually dissuaded by the taste or texture. Juicing is the easiest way to get over the hurdle of texture, and as for taste, there are tons of great recipes to improve the flavor without losing any of the health benefits.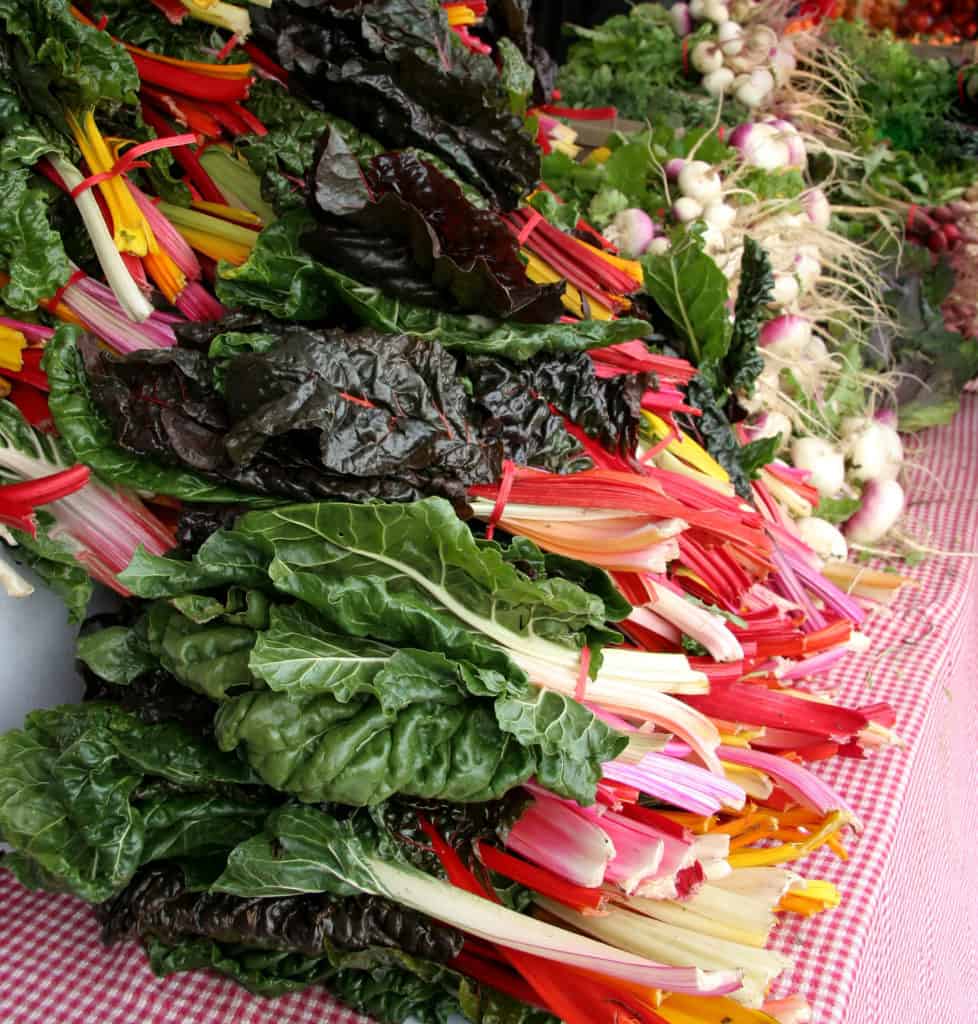 What to Use
The best option for juicing greens is masticating juicers. There are the ones that utilize one or two screw augers to slowly grind and crush. This method of juicing is preferred for greens as it will catch all of the plants, yields incredible amounts of juice, and operates slowly enough to squeeze every section of the greens.
Masticating juicers run at around 80-120 rpm, while centrifugal juicers operate at 6000-14000 rpm. It's kind of like the difference between the tortoise and the hare with these two juicers. While the centrifugal juicer is incredibly fast, it doesn't have the results to show for it. The masticating juicer, on the other hand, works at a slow enough pace that it can properly juice greens.
Masticating juicers can extract juice from anything from spinach and arugula leaves to ginger and beetroots. Another benefit of masticating juicers' slow operating speeds is that they do not oxidize the food as much. This can help in retaining flavors and freshness. The juices from masticating juicers tend to be thicker and longer-lasting than those from centrifugal juicers.
What Not to Use
As any seasoned juice aficionado knows, not all juicers are created equally, and not all juicers are created for the same foods. Some juicers are better for fruits, others are better for solid vegetables like carrots, and there are even juicers that are made specifically for leafy greens.
Centrifugal juicers will not work for leafy greens. The flat blades are meant for slicing solid foods and will not be able to catch something as flexible as leaves. The speed at which centrifugal juicers spin is far too rapid to properly catch leafy vegetables. Even if you bundle them up, they'll merely be flung around for a bit before being pushed off into the pulp collector. The result can hardly be considered juice.
The Best Juicers for Greens
Juicing should be an enjoyable process. Part of the fun of eating healthy is the preparation process. Gone are the days of suffering through trying to figure out if you should have your veggies raw or steamed, now you can drink them all instead.
Juicing is excellent for anyone who doesn't like to cook, as there is no cooking involved, and great for anyone that does like to cook as they will surely appreciate prepping the food and running through the juicer. Each of these juicers is the best in the market.
They vary in price and the number of extra functions they boast, but they are all remarkable juicers. These are the best masticating juicers for dark leafy greens.
Omega NC900HDC
The Omega NC900HDC is the top masticating juicer on the market and it does everything. With this juicer, you can get every last nutritious drop from leafy greens, make a delectable sorbet, make nut milk, and even make pasta.
The Omega juicer has five settings for different materials. It can juice the hardest carrot and the limpest lettuce. This juicer may be on the pricier side, but it does everything. There's no need to buy any other juicers or blenders. It also comes with a 15-year warranty, so it's guaranteed to last.
This juicer is gorgeous. With its space-saving and slim design and chrome finish, it's hard to look away. The Omega juicer also comes equipped with a larger shoot, reducing prep time. Another benefit is that it is a quiet machine – no need for earplugs.
The pulp left from juicing is closer to a powder than a pulp, indicating a near-perfect juice yield. This juicer doesn't discriminate. When it comes to cleaning, every removable part is plastic, so you don't need to worry about anything rusting. Just wash them and then leave them in the rack to dry.
---
Tribest GSE-5000
The Tribest's GSE-5000 is the best twin gear juicer around. Its powerful motor and 3-stage mastication process ensure the smoothest, richest juices possible.
The first stage chops the food as it goes in, so there is no need to pre-cut anything. The second stage further slices the pieces. There is no need to worry about long fibers like celery getting caught. The final stage crushes the food between the twin gears, grinding it into a fine juice.
There are different sized screens so that you can create drinks with some or no pulp. It is a magnificent option as adding some pulp makes it even healthier. The shoot size may necessitate cutting more substantial vegetables. This juicer is incredibly powerful and the twin gears can crush anything. Finally, the motor, which runs at 110 rpm, will never overheat.
One downside to this juicer is the price tag, but that isn't hard to reconcile when you realize that this juicer also functions as a food processor and grinder. You can make anything with it! There's a handy little knob for adjusting the gears for tougher or softer foods, guaranteeing a thick, nutritious drink every time.
---
Aicok AMR521
The Aicok AMR521 juicer is an inexpensive, top-of-the-line juicer that anyone would be proud to own. If you're looking for a simple, easy-to-use, and affordable juicer, this is the best option. This juicer is crafted with a 7-segment spiral to extract the most juice possible from every scrap of food. It grinds with minimal oxidation and maximum juice yield. 
The Aicok is perfect for all fruits and veggies. The pulp it creates is so dry it's more akin to powder and works great for soup stocks or garden fertilizer. The slow mastication guarantees all the nutrients are kept present and intact. It is also a quiet machine, operating at only 60 decibels.
It is easy to assemble and clean. The removable parts are dishwasher safe. This juicer also comes equipped with a safety lock, ensuring the food stays in, and your fingers stay out while it is working. This juicer is the best all-around juicer for anyone looking for something simple, efficient, and affordable.
---
Homever Masticating Juicer
Homever's juicer is a simple yet efficient masticating juicer, promising to extract 20% more juice and 30% more vitamins and minerals than centrifugal juicers. This juicer yields thick, nutritious juice with less pulp and foam than the average juicer.
It also comes equipped with a safety lock and cleaning brush. Each removable part is made of quality, BPA-free materials and is dishwasher safe. This juicer is powerful and can easily juice any fruit or vegetable. It operates at less than 60 decibels and runs at a nice slow 80 rpm, ensuring the finest, pulp-free juice. It also boasts a reverse button, an upgraded spiral system, and quick and easy assembly.
This juicer runs slow enough that there will never be any heat buildup, and therefore, no loss of nutrients. It is recommended that all food be chopped up before running it through the juicer for maximum efficiency.
---
Final Thoughts
Eating healthy, changing your diet, or trying to lose weight can be a huge hassle. Often we feel like giving up. That's why it is so important to have the right tools at your disposal. Whatever your reason for your juice journey, having the right juicer can make all the difference. A masticating juicer is a must for anyone looking to make the ultimate healthy juice – greens.
Of the five masticating juicers listed here, Omega's is the best overall juicer. It is multi-functional, powerful, and quiet. However, not everyone can afford such expensive kitchenware, and not everyone is looking for a multi-functional product. If you want a simple and affordable juicer, the Aicok is the best bet. It is perfect all-around for any juice lover.
Just as each juice you make is unique to your tastes, so too is your choice in juicer. Juicing fruits and veggies is a great way to stay healthy and happy. Adding greens to that mix can only make it better. As not every juicer can handle greens, it is essential to find one that can. It can make all the difference on your juice journey.