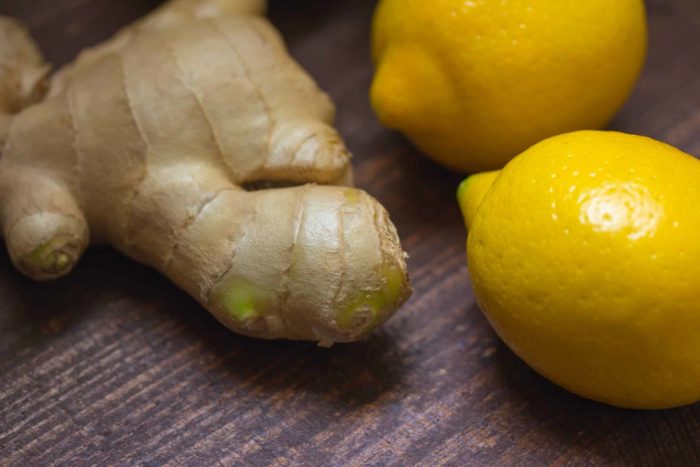 When summarizing Cucumber Lemon Ginger Juice benefits, nothing says it better than its moniker "detox water." This refreshing combination of ingredients has earned a reputation for its rejuvenating effects. One of the best unsung benefits is that it's a detox for your body that tastes great and it's simple to make.
The Benefits
In case you haven't tried cucumber lemon ginger juice or heard the buzz, here's what it's all about. The taste of the liquid has the freshness of cucumber, the tartness of lemon, and the spiciness of ginger. It's a fantastic thirst quencher, especially as a hydrating cool-down on a warm day.
We've all heard the recommendation of 8 cups of water a day, and relying on fruit-infused water for flavor can help. Hydration is necessary for overall health and improves skin health. Hydration is also an essential factor in maintaining a healthy weight.
Cucumber lemon ginger benefits you with an immune system boost and digestion aid. You can fight nausea and decrease bloating. 
Detox water allows you to hydrate while consuming the same ingredients you'd absorb from eating the fruits and spice. The juice also soaks up additional vitamins and minerals that you'd miss out on because they're water-soluble.
We should also outline a few more health aids by taking a closer look at the components that flavor detox water.
Related: Best Masticating Juicers for Cucumber, Lemon, Ginger Juice
---
Ingredients
Now that we've overviewed some Cucumber Lemon Ginger Juice benefits, let's break down the ingredients that make those benefits possible.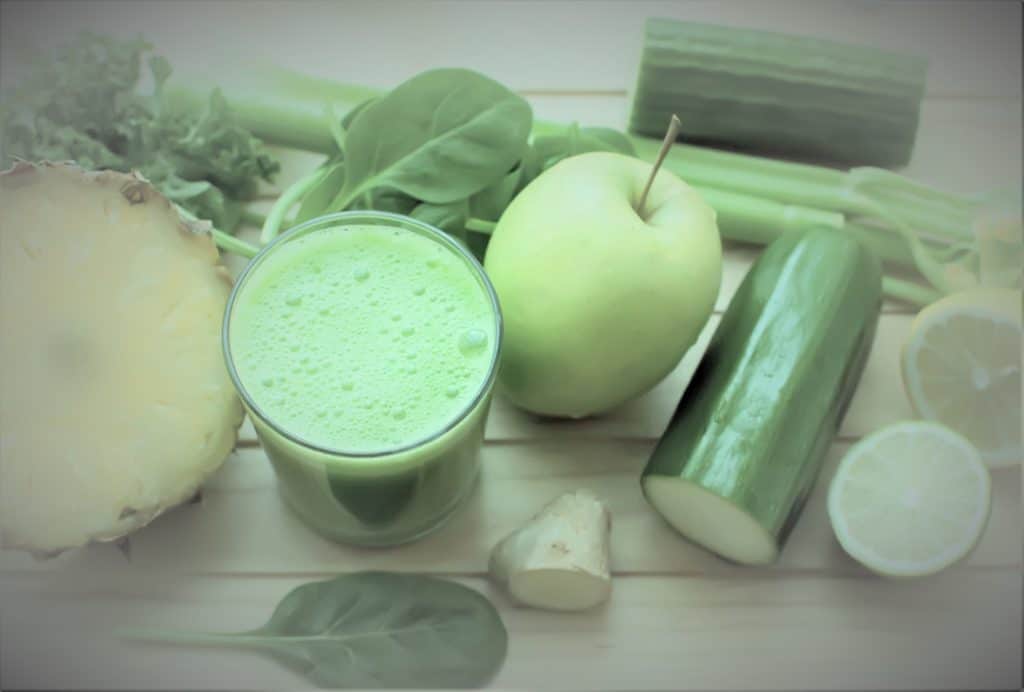 Cucumber
Cumber is easily the most potent hydration source in detox water because of its high water content.
You might have heard of the hair of the dog or drinking coffee, but drinking cucumber water allows hydration to absorb quickly to save yourself from a prolonged hangover. It won't cure a hangover, but the hydrating and soothing benefits of cucumber won't upset your stomach.
Cumber is also a source of vitamin C, magnesium, vitamin B-5, potassium, vitamin K, and various flavonoid antioxidants. Vitamin K is essential for maintaining healthy bones as it improves bone density. Magnesium is necessary for the activation and absorption of vitamin D, which has several crucial functions in your body. 
You're probably not surprised cucumber is excellent for skin health. There's a reason the image of face masks with eyes covered with cucumber slices remains iconic. Additionally, it's a standard component in anti-aging products because it can boost cell regeneration and protect against skin damage. Both the hydration and anti-inflammatory effects of cucumber benefit skin health.
---
Lemon
Lemon is the go-to metaphor for making a bad situation better. While the citrus fruit might be sour, it's rich in benefits. Lemon contains vitamin C, vitamin B6, magnesium, calcium, folate (vitamin B9), potassium, iron, and more.
Lemon detoxifies by stimulating the liver, which is your body's detox organ. That stimulation also aids your digestive tract. Lemon juice thins bile and enhances the production of liver enzymes.
Lemon contains 2.8 grams of dietary fiber, including pectin. Pectin decreases appetite by helping you feel full for longer. However, pectin exists in the peel, which means you need to add some lemon zest to get the effects.
If you're not a zest fan, some studies suggest lemon water can also aid in weight loss.
Iron deficiency occurs when there's not enough iron in your diet which can lead to anemia. Lemons are a rich source of iron. It also improves iron absorption from other sources, thanks to vitamin C and citric acid.
---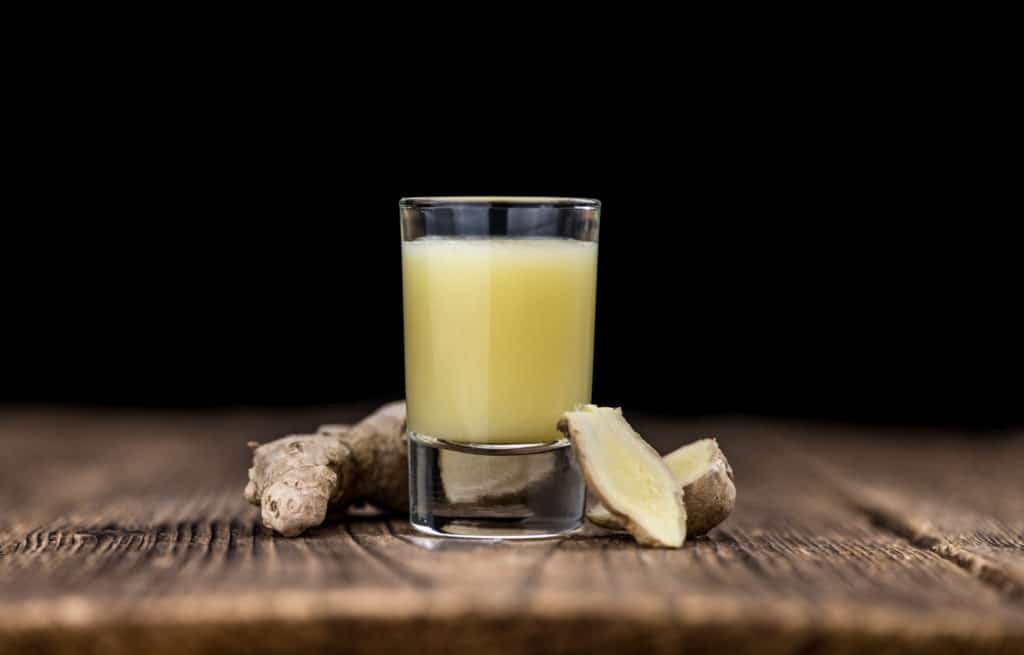 Ginger
Ginger is invigorating. It's been a staple of traditional and folk medicine for centuries. Ginger has been used for centuries to treat stomach aches, menstrual irregularities, arthritis, and much more. 
Ginger has cardiovascular effects that improve blood circulation. Better blood circulation helps relieve cramps and other tension. The anti-inflammatory effects of ginger also aid your cardiovascular system and decrease inflammation, swelling, and pain.
One of the most consistent uses of ginger in medicinal practices is for treating nausea. The same properties that help with nausea benefit your digestion as an anti-inflammatory and an antioxidant. More recent studies have used it to treat nausea and other digestive issues in pregnancy because of its effectiveness and lack of side effects.
Related: Spice Things Up With a Ginger Shot (Amazing Benefits)
---
Final Thoughts
While many detox juices can boast healthy ingredients, Cucumber Lemon Ginger Juice uses ingredients every kitchen should have. After revealing the surprisingly powerful benefits of these ingredients, we hope we've convinced you to add all of these to your regular shopping list.