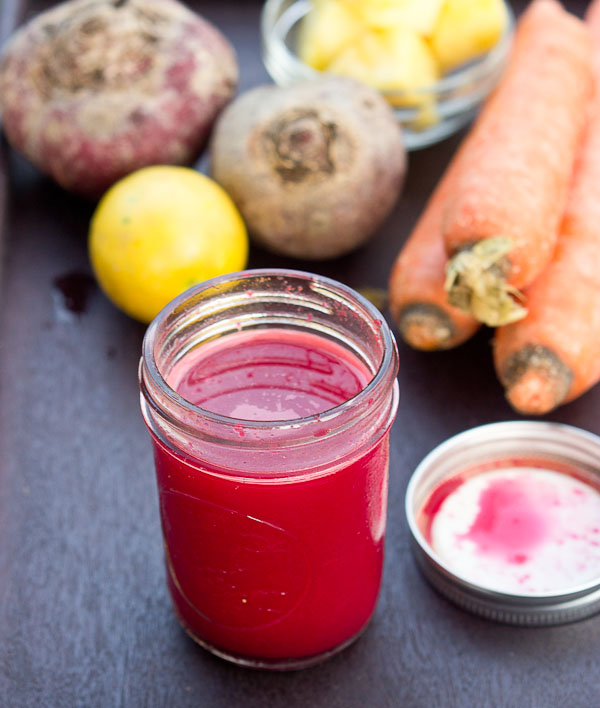 Why do many people prefer beet and carrot juices among many other prehistoric foods? Both contain nutritious elements that boost immune system and stamina, fight inflammation and cancer. An ideal amount of beets & carrot juice supplies all essential elements to support the whole body.
There are a lot of juicers available on the market with various features. I intend to help you finding the best juicer for carrots and beets, hard vegetables, fruits, and fibrous ingredients.
Best Juicer for Beets and Carrots (

2018-2019) Comparison
I try to keep my reviews short, but I know you're busy and may not have time to read them all. I put together a comparison table to give you a brief overview.
How Do I Rate Juicer for Beets and Carrots?
It is quite difficult to deciding the best juicers like other decision making states. How do I move for that? In determining the top juicer for beet and carrot, I generally provide importance on five criteria.
I carefully collect juicer's information provided by the manufacturer. I rationalize how that is expensive or cheap.
I look at the customer experiences, customer reviews and ratings on various trusted platforms.
I think about the bad sides of the juicers or the unexpected experiences faced by the consumers.
I consider the quality of the products, durability and warranty provided by the manufacturer.
I consider if the manufacturer provides any rewards or bonuses and how better that is than other manufacturers.
Following the above criteria, what are the best 3 choice? Let's check below list.
1. Tribest Slowstar Juicer and Mincer (Best Pick)
Tribest Slowstar Juicer is a quite low speed masticating juicer. It can juice easily and efficiently your preferred fruits and vegetables from oranges to beets as well as leafy greens. It has double-edged auger that ensures double cut and performs twice than a usual auger. It gives you the natural taste of ingredients, totally fresh and quality juices.
My Pick
Tribest Slowstar
Best Choice
The Tribest Slowstar effectively juices greens, hard vegetables and, soft fruit. One of the slowest juicers available in the market, which means less foam, more nutrients, and even more juice.
Check Price on Amazon
Double-Edged Auger with DuoBlade
The Double-Edged DuoBlade Auger makes the Slowstar® one of the best juicers for beets. It enables this juicer to rapidly cut and crush ingredients while giving you fresh juices. It provides higher yields and very less pulp in your juice. It is structured with Ultem, which makes it 8 times durable than other traditional slow juicers.
Higher Torque
The juicer with higher torque prevents jamming and unexpected delays. The Slowstar has 200 watt motor and potent 3-stage speed reduction gears that generate 30 lbs. of torque. It is 2-4 times more than other conventional slow juicers on the market. The higher torque allows crushing any fibrous vegetables like beets. It also helps to reduce overall stress on the juicer machine.
Juice Cap
The juice cap prevents dripping while controlling juice container. It is detachable so that anyone can clean it easily. The juice cap helps to mix any amount of juice inside the container of the juicer. It allows you to pre-mix the juices, if needed. It ensures easy clean up by closing the juice cap and adding suitable amount of water to the auger housing.
Juicer with Homogenizing Attachment
You can easily turn Slowstar® juicer into a multi-purpose machine. You can adjust the mincing attachment to mincing any ingredients like apple, carrots, and beets. It also homogenizes fruits and vegetables. It allows you to prepare any of your favorite recipes such as sorbets, salsa, pates, sauces, nut butters, and more.
Clean Up
The noticeable advantage with a slow juicer is that the cleanup is quite easy. The dry pulp is ejected automatically. It is entirely leak proof. It does not leave any sticky mess. Overall cleanup is just fun.
The Pros
Low RPM ensures more natural and fresh juices.
Duoblade Double-Edged Auger enhances the efficiency of the machine.
Ideal for fibrous ingredients
Mincing attachment.
3-Stage speed reduction gears stop jamming.
Extra torque power produces more juices and less pulp.
Comes with BPA-free Ultem Housing and Casing.
The Cons
---
2. Omega NC800 HDS Juicer Extractor
Omega NC800 HDS is a masticating style juicer that can run at a low speed of 80 RPM. Low speed, larger chute and other exclusive features turn it as the runner up juicer for beets, carrots, hard fruits, and vegetables. The juicer easily squeezes leafy greens and wheatgrass and produce fresh natural juices.
Low Speed Masticating Juicer
Low speed juicer means it produces more fresh and healthy juices. Only 80 RPMs ensure minimal heat buildup as well as oxidation that promote necessary enzymes. Low speed gives foam-free yields. It maintains the real taste and maximum food values of the ingredients. Additionally, low speed juicer can squeeze more ingredients and extracts more juices.
Runner up
Omega NC800 HDS
Great for multipurpose
Omega NC800 HDS is a durable, reliable single auger masticating juicer that can chew through almost any produce and deliver high quality yield.
Check Price on Amazon
The Powerful Auger System
It contains a powerful auger system. It produces forces into a solid chamber comparatively much more than any traditional masticating juicers. It squeezes any fruits and vegetables such as beets.
Larger Feed Chute
Now, there is no option to complain again about narrow feed chute. This juicer has a larger feed chute that allows you increased juice extraction. The feed chute is bigger than other model of Omega that reduces prepping time before juicing.
It has also easily adjustable 5-settings end cap that increases extraction efficiently. It extracts any leafy greens and tougher items like beets or wheatgrass.
Auto Pulp Ejection System
Auto pulp ejection system makes this juicer standout for beets and other fibrous vegetables. It is an exclusive feature of this juicer. This feature ensures efficient juices that are clean and free from sticky mess.
Omega Nutrition System as A Multi-Purpose Tool
Omega Nutrition System works as a multi-purpose tool. You can make your preferred foods if needed. You can turn nuts into all-natural nut butter, extrude pasta, baby food, grind coffee and spices, frozen desserts, soy milk, mince garlic and other herbs.
Clean Up
The Omega NC800 ensures juice is extracted without leaving any humid mess. It leaves dry pulp that is ejected in automatic system. The juicer is leak proof and does not keep any moist juice. Cleaning the inside of the juicer is also very simple.
The Pros
Its low speed juicing system ensures healthy juices.
Larger chute makes it perfect for any leafy greens and fibrous vegetables.
It performs as a multi-purpose machine.
5 settings ensure maximum juice output.
Automatic pulp ejection allows it to juice continuously.
BPA free materials make the juicer healthier.
The Cons
It is a slower juicer than centrifugal juicers.
---
3. Greenstar Elite GSE 5000 (High End Pick)
Tribest Greenstar Elite is is one of the high end juicer for beets, leafy greens and other vegetables. It reaches the top notch of popularity for its complete mastication and pressure adjustment mechanism. It does everything to serve you the most natural juices. So, you can consume necessary nutrients and enzymes without wasting your own energy.
Also Great
Tribest Greenstar
High end  juicer
If price isn't the barrier than Tribest GSE 5000 twin gear juicer is the best choice for beet and juicing soft fruit with hard vegetables.
Check Price on Amazon
Complete Mastication
Many juice extractors claim to be masticating. Noticeably, there claim is true to a certain extent. Most of them are single auger, vertical, or horizontal juicers. Many of them use single auger or a dual gear system.
These types of juicers only complete two steps of complete mastication, crush ingredients and press the yields out. However, the Greenstar Elite does not only utilize crushing and slicing, it utilizes all the 3 steps of the complete mastication.
Cutting Points on Twin Gears
The juicer contains steel made twin gears that replicate the human masticating. The twin gears contain teeth that are made with powerful pocket recesses. The teeth easily process hard vegetables like carrots and beets. It also constructs a sharper edge, reduces the strain during initial grinding and processing harder vegetables. The twin gears basically make this the best juicer for beets.
Pressure Adjustment Mechanism
The juicer allows you to adjust the required amount of pressure for pulp ejection which is not available in SlowStar juicer. The pressure adjustment mechanism helps to run the machine with maximum convenience. You can maintain the juicer without facing any jamming and clogging.
Nylon Safety Buffer
The nylon safety buffer is a crucial part of this highly efficient juicer. The buffer ensures that the two metal gears will not come in contact when operation. It prevents any steel shreds from entering into the yield.
Exclusive Bio-ceramic Technology
The juicer features unique bio-ceramic technology that helps to extract juices of higher nutrients. The magnets allow rearranging clusters of water and it can add more vitamins, valuable minerals, and other nutrients.
Clean Up
The juicer comes with a sleek design. There are fewer parts that can be cleaned. It is easy to arrange and rearrange. Additionally, the safety hood works as a storage space.
The Pros
The machine is designed exclusively with complete mastication process.
It has magnetic and bio-ceramic technology in twin gears.
It can replicate the human masticating process.
It contains an exclusive pressure adjustment mechanism.
Nylon safety buffer ensures more healthy juices.
The Cons
It requires some chopping of the ingredients due to narrow chart.
Conclusion
There you have the right information now! Whichever juicer you choose these best juicers for beets are sure to serve you the most expected. It's now time to select the best one and enjoy the highly beneficial beets juices.