DISCLAIMER: THERE ARE AFFILIATE LINKS IN THIS POST. THIS MEANS THAT AT NO COST TO YOU, WE WILL RECEIVE A SMALL COMMISSION IF YOU PURCHASE THROUGH OUR LINK. YOU MAY READ FULL DISCLOSURE POLICY FOR MORE INFORMATION.
Don't have time to slice up your fruits and put it in your juicer? Try Kuvings Whole Slow Juicer B6000P. The 3 inches feeding tube will allow you to put your fruits and leafy greens into the juicer directly.
Here in this Kuvings Whole Slow Juicer reviews will let you know about its special features and benefits. Besides, customers review.
Buy Kuvings B6000P Juicer on Amazon
Features of Kuvings Whole Slow Juicer B6000P
Compact-sized and Lightweight
The juicer has a dimension of 8.2x9x17.9 inches which is a tiny size. This juicer has a light weight of 18 pounds. So it is easy to move to every nook and corner of your house. As this has a compact design so you can easily fit in your kitchen cabinets.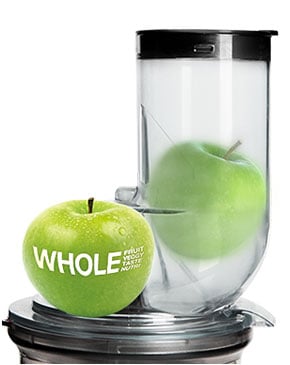 Durable Materials
It is constructed of ultra-strong plastic to ensure the durability of the product. It has a single auger system.
Wide Feeding Tube
It has a wide feeding tube of 3 inches. This allows you to chop any ingredients without any nutritional loss. The chute of this juicer is more effective than other juicer in the market.
Low-speed Juicing
In this Kuvings Masticating Slow Juicer review, I will let you know that it comes with low speeding masticating technology. Though it has 60 RPMs of power, it can grind and crushes fruits and vegetables you want.
Powerful Motor
This Kuvings Juicer will also let you know about the powerful motor. This juicer comes with 240 Watt powerful motor but for less speed and to maintain the quality of the juices from oxidizing it operates only 60 RPMs. It helps to prevent from any nutrient loss.
Easy Assembly

Easy clean system
Patented technology

Crafted for Safety
Types of Juice
Not only juice from the extract of fruit can be produced by this Kuvings Whole Slow Juicer B6000P, but also you can make juice of leafy greens like lettuce, kale, even cabbage, and wheatgrass.
The good
Less Noise Producer.
Easy to wash.
Powerful motor.
Wide feeding tube.
Low juicing speed for less oxidation and nutrient loss.
Comes with a special recipe book.
Durable.
The Bad
If you don't use it properly there might seem a problem in the nozzle stopper.
Juice bowl can break if you put many ingredients together.
Best Suited For
The juicer allows you to juice from wheatgrass to soft fruits, to green leafy vegetable like cabbage, lettuce, kale, celery to whole fruits it is best suited for all.
Other Uses
Not only fruits and vegetable can be made from this machine. You can also prepare frozen deserts and for this, you will fond a sorbet maker that comes with the juicer.
Not So Great For
The juicer may cause cleaning hazardous when you want to prepare nut butter. So try to avoid making them.
Kuvings B6000P Whole Slow Available Colors
It is available in 3 colors, a Red, Silver, and White.
FAQ (Frequently Asked Questions)
Q: Is the machine easy to clean?
A: Yes, it is. It's not only easy but quicker to clean. It takes only 2 minutes to clean the whole juicer.
Q: Does it come with a cold press juicing facility?
Answer: Yes, it has the facility and is a cold press juicer. The top notch enhances the performance of this cold press juicer.
Q: Does the machine allows to process nut butter?
Answer: Yes, it can process nut butter. But you will face problems while you are cleaning it up.
The Jury is In
Going through all Kuvings Whole Slow Juicer reviews you can see that there are just a few cons with respect to pros. The features are enough to state, and the unique feature of wide feeding tube makes it surely to be on your wish list.