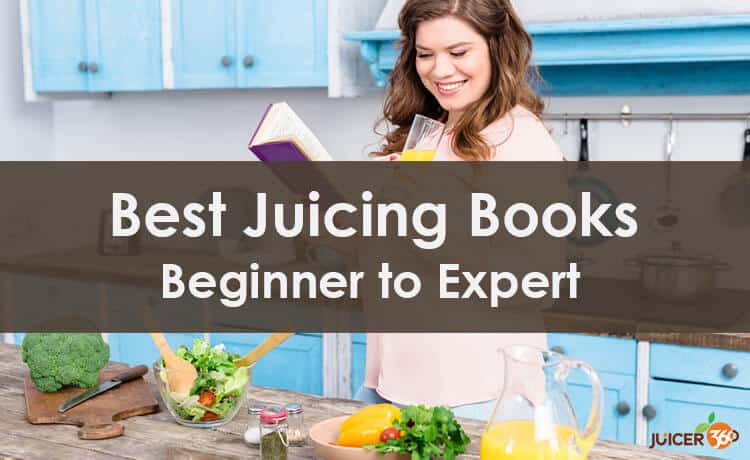 A lot of sources are available to make your juicing easy. But of course, books are more convenient and lasting ways to find the ultimate juicing recipes, tips, and deepest techniques all about juicing. A good juicing book is filled with many healthy tips that lead you to successful juicing journey.
I have arranged my list with the most popular, reviewed, and effective books. Any of the books can certainly change your thoughts about juicing, make you much health conscious, and give you the actual juice pleasure.
List of The Top Juicing Books 2019
Best Juicing Books for Beginners
1. The Juicing Bible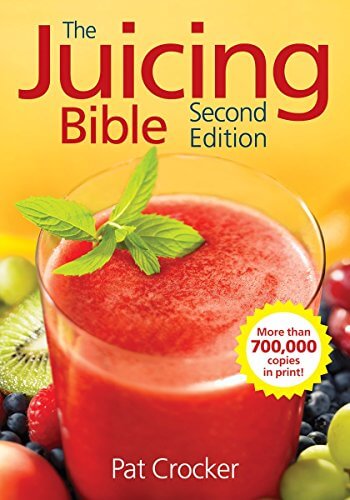 This book has a great success among all other juicing books. It won the very significant 2000 International Cookbook Revue Award that proves its usefulness. There are 350 recipes in the book including juices, teas, tonic, smoothies, and coffee substitutes. The book also includes 80 common health issues. It provides clear recommendations on how to apply natural ingredients to combat such health issues.
The Juicing Bible explains how the proper juicing diet influences the body functions positively. It contains detailed information about a large variety of vegetables, fruits, and herbs. It's an amazing collection if you really want to make some new juices with brand new tastes.
Check Preview & price on amazon.com
---
2. Juicing for Beginners: The Essential Guide to Juicing Recipes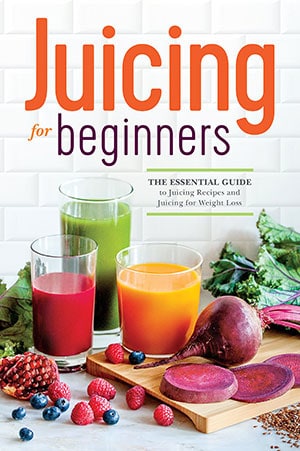 Are you just getting started with juicing and looking for healthy juicing recipes? This book will lead on the right way of healthy juicing. Good juicing is all about feeling good, not only about looking delicious. Eating the best juices and consuming the essential vitamins with delicious taste are not so easy.
Juicing for Beginners is your on-the-go guide to understand juicer and juicing properly. This book let you know how juicing helps you to boost immune system and improve your health. The book contains 100 tasty and creative recipes, detailed nutrition chart, and weight loss plans. Additionally, it gives you exclusive tips on how to buy best juicers on the market.
Check Preview & price on amazon.com
---
3. The Everything Juicing Book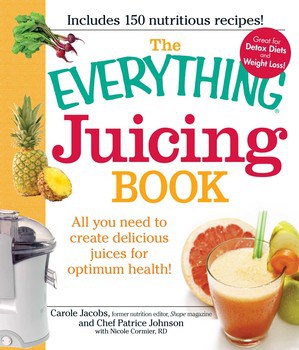 The best way to consume the inner food values of vegetables is to drink them. The Everything Juicing Book is a basic juicing guide that will teach you everything about vegetable juicing, including the healthier ingredients, process to prepare them, and the benefits.
It is ideal for the learner, but not bad for those who are experienced too. The book contains delicious collection of 150 recipes which are easy to prepare. You can explore the basic of juicing and some important sub-topics such as weight loss and detoxification. All the recipes in the book require very common fruits and vegetables that let you make a glass of juice without any hassle.
Check Preview & price on amazon.com
---
4. The Reboot with Joe Juice Diet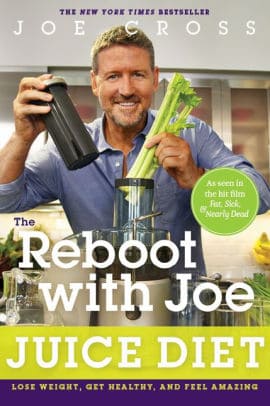 The book Reboot with Joe Juice comes from the person who made the documentary Fat, Sick, and Nearly Dead. Joe faced a very bad time for his poor health and finally, he overcame obesity and poor health. He shared his very effective experiences on this book. He described his early life which was full of worst incidents and his feelings towards junk foods and health.
You will learn from the book what methods Joe applied to overcome bad habits, poor health, and obesity. The book includes the necessary tools and elements that are required to start the journey, including inspiration, encouragement, recipes, and diet plans. It's a real experience based guide that confirms the weight loss success.
Check Preview & price on amazon.com
---
5. The Big Book of Juices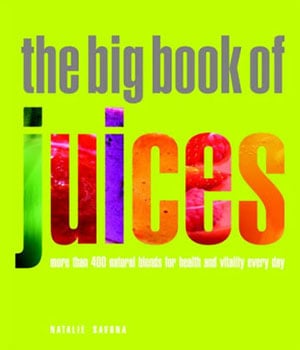 The Big Book of Juices is a giant database of healthy recipes. It is one of the most popular and reviewed books on the Internet. It is a book that is gifted frequently and of course, a must-have book for the juice lovers.
There are 405 recipes in the book for vegetable and fruit juices, quenchers, and smoothies. Although, it's a large book but its brilliant indexing system helps to find out any recipes easily. A five star rating system is provided that distinguishes recipes based on effectiveness, energy boosting, and detoxifying the body.
Most of the juices are fruit-vegetable blends in the book, but you can enjoy fruit-veggie concoctions too. No doubt, it's an awesome book for making casual juices and smoothie. This ultimate juicing book gives your kitchen an actual satiety.
Check Preview & price on amazon.com
---
Best Books on Juicing for Weight Loss
1. Juicing Recipes for Rapid Weight Loss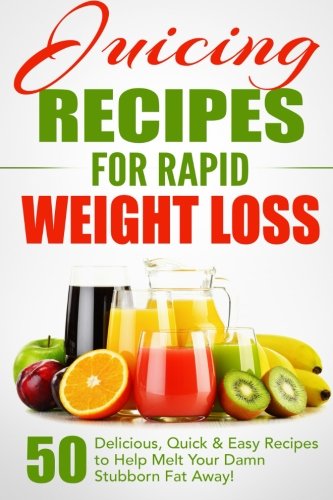 Juicing Recipes for Rapid Weight Loss, a book that helps to lose weight faster. What will you receive from this book? – The quick answer is everything that is required to lose weight in a healthy way. Exclusive juicing recipes, diet plan, and tips make the book a must-have collection for the health enthusiasts.
This amazing book contains 50 juicing recipes which can be prepared at your fingertips. You can learn the benefits of specific juices and can select the one that will fit your needs.
Every recipe includes the detailed information about the ingredients and preparation. The book is organized in a user friendly way that makes it more attractive.
Check Preview & price on amazon.com
---
2. Fat, Sick & Nearly Dead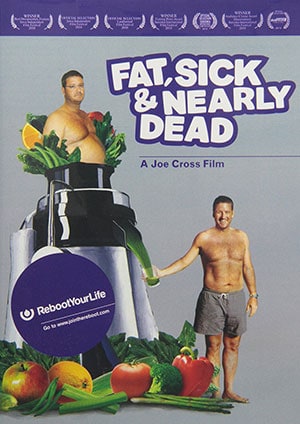 Fat, Sick & Nearly Dead is not actually a book, but a film that can help you to learn a lot about losing weight and healthy diet plan. In the film, Joe with 100 pounds overweight became almost hopeless. At the end, he realized that he has only one option to heal his health concern with body's own healing power. He gave up all junk foods and drinks. He consumed fresh vegetables and fruit juices for 60 days.
He travelled more than 3,000 miles and talked with hundreds of Americans about health, food, and longevity. Many people inspired by Joe and they also started to live with fresh vegetables and fruits.
This excellent film is very much inspiring for those who are concerned of overweight. Also, any health conscious people can learn the actual way of healthy living from this movie.
Check Preview & price on amazon.com
---
Best Books on Juicer Recipe
1. Crazy Sexy Juice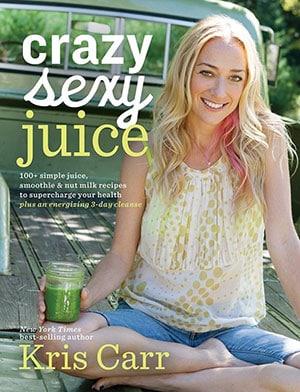 In Crazy Sexy Juice, you will know everything about making fresh and nutritious juices, creamy and smoothies, and seed milks. The book is written by New York Times best-selling author Kris Carr who is an expert on foods and related health concerns.
The book contains more than 100 juice recipes that are perfect for every season. You will learn how to choose the right juices and fit them perfectly into your life. All the juices in the book will give you customized and mouthwatering taste.
Additionally, the book will teach you to select the best juicers and blenders. It also provides information about juicing on the go, selecting and storing the ingredients perfectly. The Crazy Sexy Juice is a powerful resource to super-charge your body.
Check Preview & price on amazon.com
---
Best Books on Juicing for Ailments
1. Juicing for Life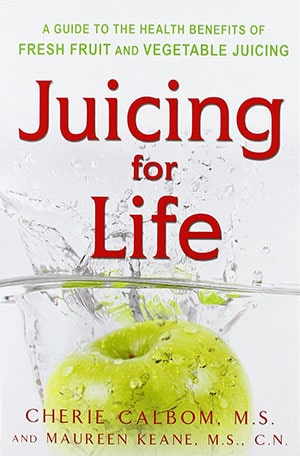 If you're looking for an exceptional but useful book for juicing, then Juicing for Life is for you. It contains the basic of healthy juicing. The most noticeable feature of this book is the discussion of 75 various health problems. It is the book that provides exclusive juicing recipes to heal the specific ailments.
Each page of the book discusses health concerns, general recommendations, and specific juices to treat them. You will learn how to treat ailments with very natural ways. The book is only available in paperback form,, still not available for as an e-book version.
Check Preview & price on amazon.com
---
Best Books on Juice Fasting & Detox
1. The Complete Idiot's Guide to Juice Fasting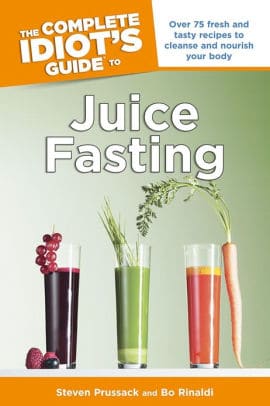 Why it's an idiot's guide? – It's not for idiots but for the beginners. The book includes 75 fresh and tasty recipes that are excellent for healthy juicing. As a beginner's guide, the book keeps all the information very interesting and easy to understand. Each juice is very nutrient and vegetable rich drink.
This is an ideal book that let you find the right juices to enjoy juice fasting. Juice fasting is a way that does noticeable wonders for the body. It helps to boost energy, lose weight, and improve digestive system.
The toughest part of the juice fasting is to find the delicious recipes that will not make you tired during the process. This is the perfect book that will lead you on the juice fasting in an enjoyable way.
Check Preview & price on amazon.com
---
Conclusion
Now you know which books can help you on your juicing journey. All the books mentioned above contain easy to follow recommendations, health advice, and diet plans. You can collect new books or used from many sources available online, Amazon is also a good source though. Collect one and be the actual juicy person!