It's never too cold for a vitamin cocktail. Here are a few useful tips to consider for making your healthy drink delicious.
Even freshly squeezed juice can't compete with this delicacy – smoothies preserve both fiber and vitamins without missing a single useful ingredient. And that's especially important during the winter when we lack vitamins.
At first, making a smoothie seems quite easy. But even such a simple drink has its own guidelines to stick to, otherwise, the result can be quite different.
Also Read: Best Celery Juicer
Let's get to the tips.
Blender
According to thehomedweller.com, many believe that the best way to make smoothies is to use a stationary blender rather than an immersion one – this way you can achieve a more homogeneous mixture of the drink. On the other hand, an immersion blender with a special nozzle can better handle the grinding of dried ingredients, such as nuts or dried fruit.
Despite these subtleties, the main criterion for choosing a blender should remain its power, and here the principle of "the more the better" works, especially if you prefer a lot of ice in your cocktails. And, of course, don't forget that, like any kitchen appliance, a blender requires special care. Disassemble it before you clean it to prevent bacteria from accumulating in various parts of the appliance.
Bananas 
To prevent smoothies from getting too watery and make them have a pleasant soft creamy consistency, use natural thickeners. Any fruits with flesh, such as apricots or peaches, can be the ones, but bananas are the best choice – at any time of the year, you are much more likely to buy delicious bananas than delicious peaches, which are much less common on the shelves and, if any, they are usually tasteless and dry.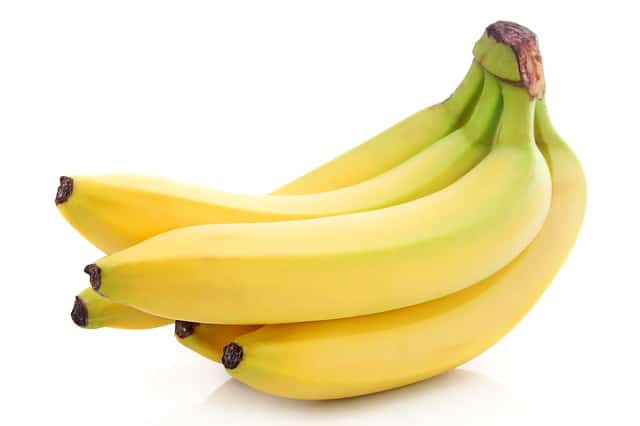 Remember that any unripe or untidy fruit will add neither vitamins nor sweetness to your smoothie. More than that, bananas are the perfect natural sweeteners and extremely nutritious ones.
No Sugar
Now, we know that bananas help to make smoothies sweet. But what about those who can't stand this fruit? First of all, give up sugar – if you make a fruit-based smoothie, your mixture will already have a challenging dose of fructose, i.e. enough calories to refuse sucrose.
You don't usually have to add any sweeteners but if you want a real dessert, add some maple syrup or honey. If your smoothie is too sweet, add lime or lemon juice to it – not only will this solve the problem but also give the cocktail a pleasant, saturated sour flavor.
Milk Matters
A good smoothie will never be spoiled with milk which contains calcium, protein and B vitamins. Choose any milk you like – cow's (A1, A2), coconut, raw, almond, etc. The latter, by the way, is best combined with fruit and green cocktails.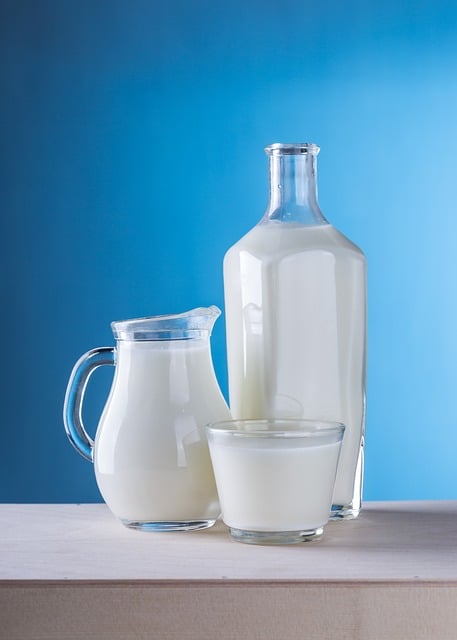 Not a fan of milk? Smoothies can be based on kefir, natural or Greek yogurt, and light cottage cheese – it all depends on how nourishing your cocktail must be. Don't forget certain recipe proportions.
Little Things
The best way to make your smoothie nutritious is to add products containing protein and healthy fats, e.g. crushed nuts (almonds/walnuts), seeds, bran, oatmeal, chia or linen seeds. Can't wake up in the morning? Try to make smoothies based on the ready-made cold brew coffee for breakfast. Choose combinations that suit your taste and charge yourself with energy for the whole day.
Also Read: Breville Black Friday Deals 2021
Completeness
For the perfect smoothie, a variety of herbs and spices will become the icing on the cake – they will add flavor, aroma, and health benefits. Peppermint lovers will definitely like invigorating smoothies with grapefruit or pineapple. Chocolate and coffee smoothies will transform and have new colors if you add a branch of mint to them. An interesting and original combination is a banana smoothie with basil – banana makes the cocktail sweet and juicy, and basil unusually refreshes the drink and prevents it from becoming too mawkish.
Try making smoothies with celery – this healthy fat burner is rich in vitamins and a perfect match for carrots or apples. Crushed cinnamon is a great addition to banana-and-berry smoothies or banana-and-pumpkin smoothies, and if you want to do something absolutely stunning, try to use this spice to make coffee-and-banana smoothie. 
Everything in Moderation
Even with the perfect selection of components (the number, according to the rules of the perfect smoothie, should not be more than 3 or 4), remember that nothing should be excessive. Even if you like your drink very cold, do not add too much ice to the mix, otherwise, it's going to be too liquid. Do not pour all the milk into the blender at once, add it little by little and keep an eye on the consistency. Don't just add sweet or too "thick" fruits to your cocktail – balance and experiment – this way you can create your perfect recipe and enjoy your favorite smoothie any day.